Propulservice, synonym for quality in propulsion services.
Founded in 1990, Propulservice run activities of naval propulsion, automation and control. For over 20 years on the market, accumulated great knowledge, experience and modern techniques, occupying a significant share in the business of ship repair. New equipment and technologies such as underwater repairs are important differentials of the company.
In the nineties the Propulservice began in a small room serving a growing demand for specialized services. We are a family company and we have as values the ethic ​​and respect for our customers and our team. Two decades of experience have made our company a benchmark in technology and quality, requiring the Propulservice in the ship repair market.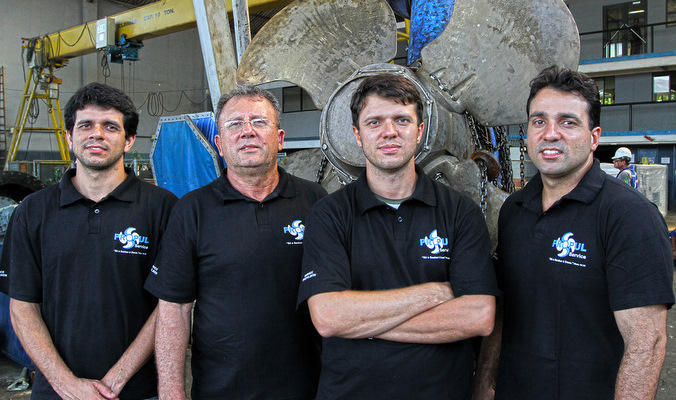 Estructure
Nowadays our structure is able to answer any demand for repair services in propulsion system. In our headquarter, placed in Niteroi, Rj, are 1600 square feet of installed plant and more than 60 professionals highly qualified to do the best service.
See the Image Gallery:
Underwater
Through our division Propulservice Underwater we offer a unique and pioneer service in our area: repairs in submerged propulsion equipment. Know more details here >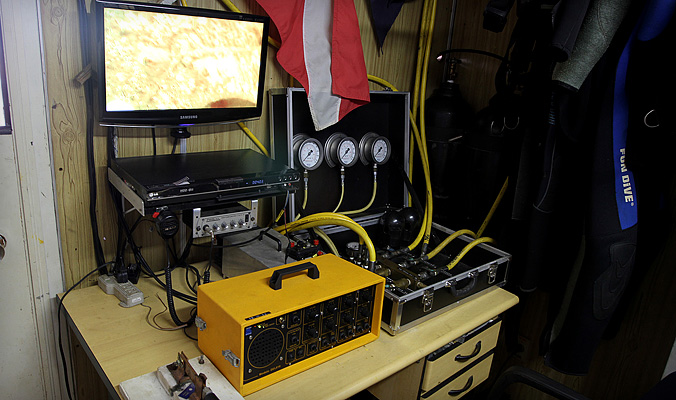 The propulsion system is the power that moves all the life of the people who works in the sea. Being fundamental part to the function of any vessel, the propulsion must be carried always by the best professionals.
Clients
Some of our principal clients, that could check the quality of our services of the Propulservice:
> Companhia Brasileira de Offshore (C.B.O.)
> Pan Marine do Brasil
> Opmar Serviços Marítimos Ltda (Chouest)
> Up Offshore Apoio Marítimo Ltda
> Wartsila Brasil Ltda
> Seabulk Offshore do Brasil
> Gulf Marine Serviços Marítimos Brasil
> Login Logística Intermodal
> Otto Candies LLC
> Petrobras Transporte S/A (Transpetro)
> Trico Serviços Marítimos Ltda
> Acergy Brasil S.A.